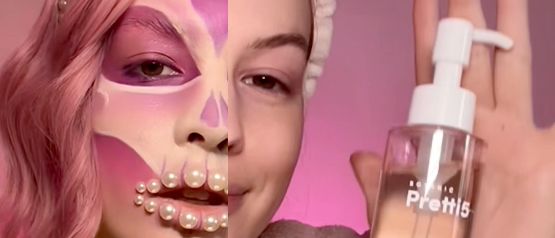 PORE CLEANSING OIL THAT REMOVES HALLOWEEN MAKEUP!
STEP 1 : GATHER YOUR SUPPLIES:
Pretti5 Deep Pore Cleansing Oil is a powerful cleansing oil designed to nourish and cleanse your skin, effectively removing long-lasting makeup. Developed in collaboration with Japanese scientists and inspired by Traditional Chinese Medicine, this product ensures swift and gentle makeup removal.
To remove your Halloween makeup you will also want:
STEP 2 : IDENTIFY WHAT YOU NEED TO REMOVE
How To Remove Glitter from Your Face:
Apply Pretti5 Pore Cleansing Oil using our special Advanced Hyaluronic Deep Cleansing Oil to a cotton pad.
 Gently press the cotton pad onto areas with glitter and allow it to sit for a few seconds to loosen the glitter.
Gently wipe away the glitter, taking care not to rub too harshly to avoid skin irritation.
Repeat if necessary until all glitter is removed.
How to Remove Face Paint:
Begin by using a soft washcloth dampened with warm water to gently wipe away as much face paint as possible.
Apply a gentle Pretti5 pore cleansing oil with our unique Advanced Hyaluronic Deep Cleansing Oil to a cotton pad or your fingertips.
Gently massage the cleansing oil onto the face paint in circular motions to break it down.
Wipe away the face paint with a clean, damp washcloth or makeup remover wipes.

If there are any remaining traces, repeat the process until all face paint is removed.

 
How to Remove Fake Blood:
For fake blood, use a combination of cold water and Pretti5 Hydro-Power Skin Brightening Cleanser to gently blot and lift the stains.
Avoid rubbing vigorously, as it may irritate the skin or spread the fake blood further.
Face Care Steps For Makeup Removal:
Remove makeup with Pretti5 Hydro-Power Skin Brightening Cleanser as it effectively removes traces of makeup and no residue remains.
Pat your face dry with a clean, soft towel.
Apply Pretti5 Intensive Water Glow Moisturizer to replenish your skin's moisture barrier.
If you have any areas of redness or irritation, consider applying Pretti5's gentle, alcohol-free Antioxidant Toner Hydrating Essence for sensitive skin.
Finally, it's essential to stay hydrated by drinking plenty of water to keep your skin feeling healthy.
Remember to always be gentle when removing makeup, especially after a night of wearing heavy Halloween makeup. Apply a small amount of our unique pore cleansing oil  using our Advanced Hyaluronic Deep Cleansing Oil and Hydro-Power Skin Brightening Cleanser first. Avoid harsh scrubbing or using products with alcohol or strong fragrances, as these can irritate the skin. 
After removing your Halloween fun, follow the skincare steps for all skin types:
Apply Pretti5 Hydro-Power Skin Brightening Cleanser and wash face gently.
Add a few drops of our Antioxidant Toner Essence to tone and 

deeply hydrate the skin.

Apply a right amount (1-2 pumps) of our Advanced Hyaluronic Acid Serum into the palm, spread over your whole face and neck, then press gently.
Finally, lock and seal hydration with our Intensive Water Glow Moisturizer. Just apply a small amount to your palms and massage throughout the face.
Every skin type is unique, but this solid routine is the perfect go-to for every skin type. Drink plenty of water!
At Botanic Pretti5 we love a good costume party. 
While American culture has made the celebration of Halloween an international phenomenon, the holiday itself has much older roots. Halloween can be traced back to the ancient Celtic festival of Samhain, which marked the end of the harvest season and the beginning of winter. America adopted it with its now famous customs, trick or treating and nights of mischief.  Likewise it has been adopted in many parts of the Asian world. 
Halloween Fusion
Botanic Pretti5 brings you multi-cultural fusion skincare between the East and the West. We use a diverse range of ingredients and technologies, including Traditional Chinese Medicine, Oriental Adaptogens and Western Science. 
Halloween has been gaining popularity in some Asian countries in recent years, particularly among younger generations and in urban areas. Here are some ways Halloween is celebrated in the east and the west:
Japan: Halloween has become increasingly popular in Japan, especially in major cities like Tokyo and Osaka. It is primarily celebrated by young people and is often associated with costume parties, club events, and costume parades in shopping districts. Trick-or-treating is not as common, but some areas may have limited trick-or-treating activities in shopping malls or specific neighborhoods.
NYC Greenwich Village Halloween Parade: The Greenwich Village Halloween Parade is one of the most famous Halloween events in NYC. It features thousands of participants in elaborate costumes, puppets, and bands marching through the streets of Greenwich Village. Anyone can join the parade in costume, making it a massive and creative spectacle.
South Korea: Halloween has also gained popularity in South Korea, particularly among young adults and university students. Costume parties, themed club events, and Halloween decorations in stores and entertainment venues are common. Some families with young children may participate in trick-or-treating events at malls or cultural centers. South Korea's cosplay and K-Pop cultures have contributed to the enthusiasm for dressing up during Halloween. Many people draw inspiration from their favorite characters, celebrities, or idols when choosing costumes.
Hong Kong: Halloween is celebrated in various ways in Hong Kong, with costume parties, themed events at bars and clubs, and special promotions in shops and restaurants. Popular nightclub or event spaces in nightlife districts like Lan Kwai Fong or Tsim Sha Tsui often host Halloween costume parties.
Boston Salem, Massachusetts: Infamous for its historical ties to the Salem witch trials of 1692, and as a result, Halloween celebrations in Salem are particularly significant and unique. The city embraces its spooky history and attracts thousands of visitors during the Halloween season. The Haunted Happenings Festival is the centerpiece of Salem's Halloween celebrations. It typically runs throughout the month of October and includes various events and activities such as parades, costume contests, live music, psychic readings, and street performances.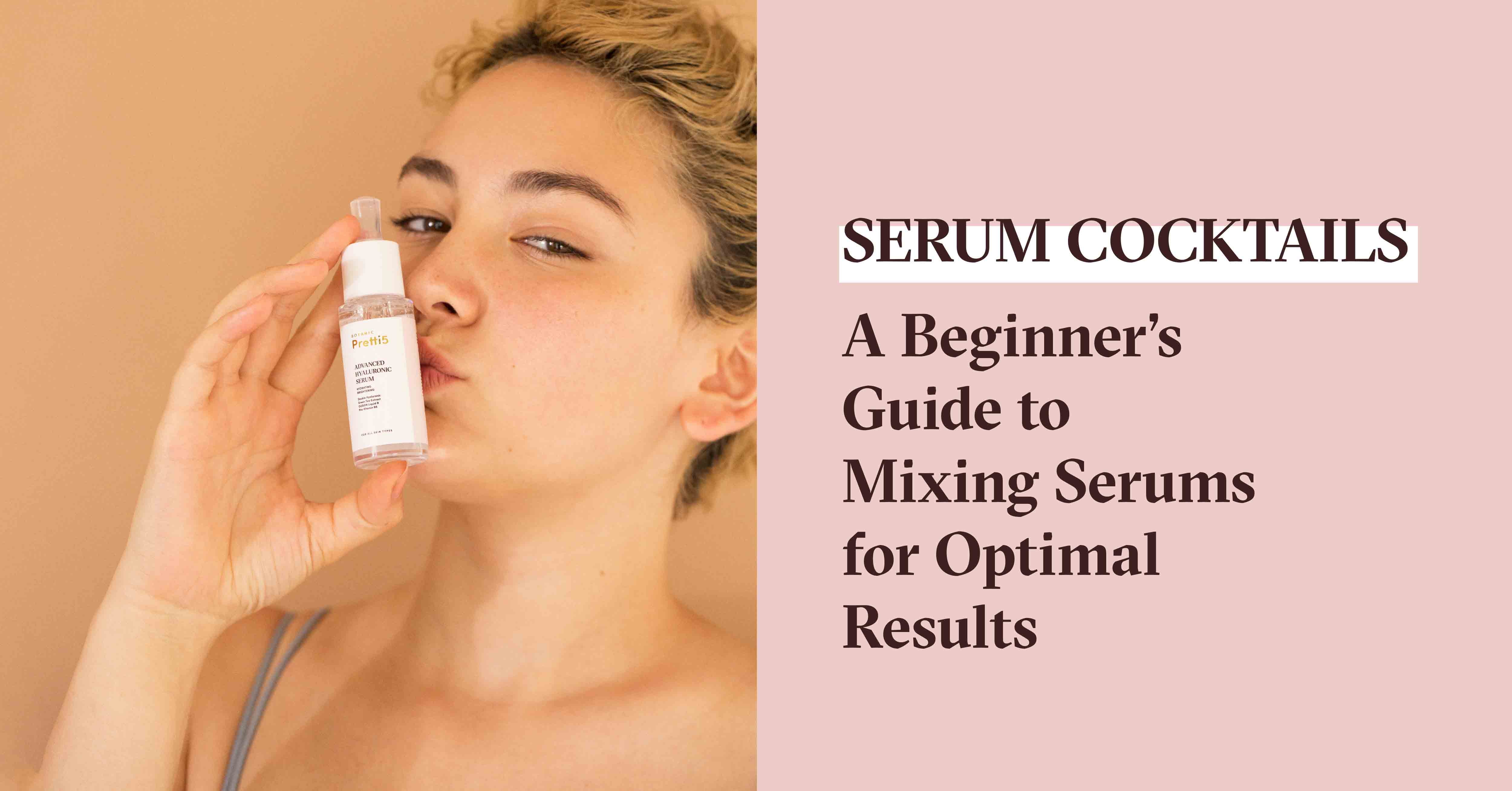 The exhibition of vulnerability is at the core of every artist's work. This is no different for seven time Grammy Award winner Billie Eilish. Beautifully up-close and personal on the 2023 Allure's ...
Read more