Article: #Pretti5Review with Pauline: Investing into Simplicity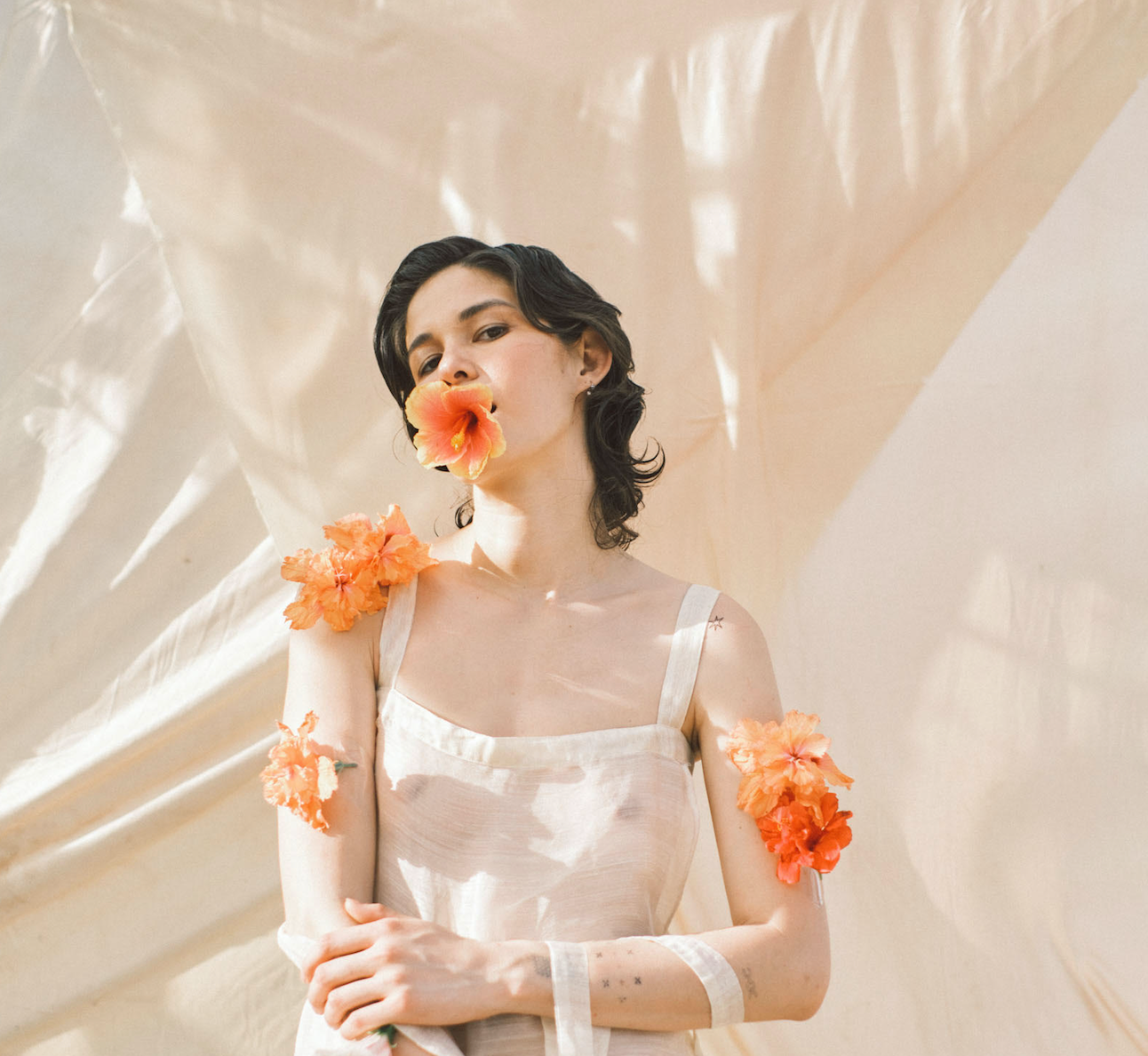 #Pretti5Review with Pauline: Investing into Simplicity
Pauline's journey through life has been nothing short of fascinating, shaped by her Filipino roots and artistic pursuits in the vibrant city of New York. This is a glimpse into her life as a creative and her evolving skincare routine, marked by a commitment to ethical choices – and her love for Pretti5 skincare products.

"I just don't want to partner with brands or companies that don't align with my ethos." 
A Cultural Blend

Pauline's background is a beautiful example of Filipino heritage and upbringing. Though she now resides in America, she continues to carry the cultural richness of her homeland with her.

Pauline's initial launch into modelling in the Philippines, Hong Kong, Thailand, and New York led her to realize that she needed something more. On her 20th birthday, she decided to pause her modelling career to pursue her college degree.
"My design approaches and design solutions are all rooted in who I am."
For the past decade, Pauline has been immersed in the world of design. However, she has been gradually gravitating back to fashion, all while adhering to her personal ethos. She's committed to partnering only with brands and companies that align with her values, a testament to her integrity as an artist.

"I'm choosing to simplify." 
Pauline's ethos revolves around supporting brands with authentic and honest stories, especially those owned by people of color and minority groups. She firmly believes that every choice we make as consumers contributes to the greater good. Her approach mirrors the ethos of Pretti5 and felt a connection to the brand's roots and the beginnings of her modelling career in Hong Kong. 
Artistic Expression through Pretti5 Skincare

"When you're in the right headspace to care for your  body, then you feel good."
In Pauline's world, skincare and artistic expression go hand in hand, and she entrusts her routine to Pretti5's skincare products. She views skincare as a way to enhance her confidence, intertwining the way she feels with the way she looks. Her philosophy is simple: when you feel good, you exude confidence. Her skincare routine reflects this mindset, focusing on quality over quantity with Pretti5's eco-friendly and sustainable products.

"I've just been investing in things that are quality…I'll invest in my cleanser."
Her daily regimen includes Pretti5's Deep Pore Cleansing Oil, a vitamin C serum, and SPF 50 in the morning. For evening skincare, she sticks to the basics with our gentle Deep Pore Cleansing Oil, vitamin C, and occasional use of Pretti5 Antioxidant Toner. Pauline's skincare philosophy embraces simplicity in a world often cluttered with products, and Pretti5 products perfectly align with her values.

"It's given me the opportunity to be intimate with my skin, how it  reacts, how it 
feels and shop for products that actually align with it ." 
As Pauline has grown older, her skincare routine has evolved. She has become more attentive to her skin's unique needs, emphasising quality products. Her evolving relationship with her skin has allowed her to identify the best products for her specific needs, ensuring her skin always feels its best.

"I like to have a clearer understanding of the benchmark on how to select products or items that I need, so I can have the best skin that feels right for me."
Pauline's journey as a creative  and her skincare routine are deeply intertwined. Her choices in skincare mirror her artistic principles—rooted in authenticity, quality, and a commitment to doing good in the world. As she continues to evolve as a creative  and a skincare enthusiast, one thing remains constant: Pauline's unwavering dedication to staying true to herself, guided by the eco-conscious values of Pretti5 skincare.
Pauline's Favorite Pretti5 Formula

"
I'm a sucker for the
Pore Cleansing Oil.
It really gets the gunk from the day off!"
After a long day in the studio, it's no surprise the Pore Cleansing Oil is Pauline's favorite. The light weight formula is both soothing and refreshing, providing the perfect start to your skincare routine. 
Pretti5's Advanced Hyaluronic Deep Pore Cleansing Oil is great for removing everyday makeup in a gentle, yet effective manner. The mandarin orange extract and hyaluronic acid derived from okra, work together to bring a bright and fresh feel to the skin. The additional combination of Pueraria Thunbergiana Root and Licorice Root Extract help fight against premature ageing while soothing the skin of irritation. 
Creating an Eco-Friendly Pretti5 Skincare Routine
Choose Sustainable Packaging: 

Pretti5 products use eco-friendly packaging, such as recyclable or refillable containers. Reduce waste by selecting Pretti5 skincare items that prioritize sustainability in their packaging.
Use Pretti5's Multi-Functional Products: 

Simplify your Pretti5 skincare routine by choosing products that serve multiple purposes. This not only reduces the number of products you use but also minimizes your environmental footprint. Our

Hydro-Rescue Repairing Night Mask

is the best multi-functional

hyaluronic acid night cream

for your skincare while protecting your skin from pollution. 
Support Pretti5, a Sustainable Brand: 

Like Pauline, support a brand that shares your values when it comes to sustainability. Pretti5 uses ethical sourcing, environmentally friendly production methods, and cruelty-free practices.
Recycle Containers Responsibly: 

Ensure that you recycle your empty skincare containers properly. Check local recycling guidelines to make sure you're disposing of them in an environmentally friendly manner.
Reduce Water Usage: Be mindful of your water consumption during your skincare routine. Turn off the tap while you're lathering or waiting for products to absorb to conserve water.
Let's follow Pauline's footsteps and make conscious choices that benefit both our skin and the planet, guided by Pretti5's eco-conscious approach.